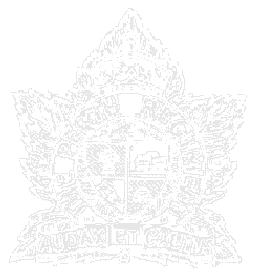 Trimble, Pte. William Lorne
Enlisted:
Double-click on picture to expand
Courtesy Angela Rondinelli
Additional Information:
7Sec, 12Pl, B. Coy (23Aug 44)
KIA Dec. 20th, '44
Also see Pte Roy Otto Losch.
"Dear Jerry,

I spent two wonderful days with the hockey group.
The people were fantastic and the kids so interested and mature.
The ceremony at the Villanova War Cemetery was beautiful and very
touching. A lot of people attended it.
Mr Grier, a Veteran of the 8th Field Regt., met a local lady - Onelia
- who used to do the cooking for the Canadians. She had to prepare the
food to be taken to the front.
In that way she obtained food to feed the whole family.
Not only food she had, but clothing, shoes and other items. She said:
"Thanks to the Canadian we all could survive".
At the end of the ceremony when everybody were strolling around the
graves, another local lady passed by, stopped and said: "I know him".
She was pointing at the picture of a soldier one of the boys was
holding. To our great surprise we looked at one another and: "What" I
asked. She replied. " I know that soldier! He was in our house. Our
men used to work for the Canadians in the kitchens. They were paid
with food and other goodies and that's the way we did not starve and
could survive".
The lady - Afra - added that she and her family were evacuees and they
all had nothing with them. But thanks to the Canadians who appeased
their hunger, she is here today to tell the story.
I shall meet her later this week.
The soldier she recognized is William Lorne Trimble, of the Perth
Regt. He was killed on 20th December at the age of 20. He lived at
Cottam, Ontario
Jerry, I wish to thank you very much for the many and many documents
you sent. I did a cross check and realized that I do not have the copy
of the handwritten letter dated 4th August 43 and the transcript of
Sept. 20th, 43; March 1st,44 (original); May 27th, June 3rd, August
15th Sept. 19th 1944 (transcripts). If you do not have the transcript
of the letters ready, it does not matter, I will do it. Not sure it is
my fault. I have probably lost some of the documents you sent.
Rosalia's book should be ready next week. Do you know how it is
possible to sell them in Canada via Abebooks or other sites?
I am looking forward to meeting Stan and you soon. Take care.

All the very best,
Angela"
Obituary Information: