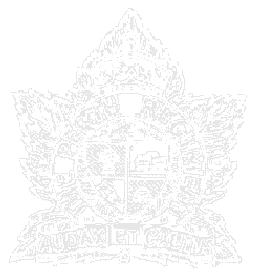 Pattison, A/Capt. Hugh Cecil (Scotty)
Enlisted:
Wallaceburg/Dresden, Ontario
Double-click on picture to expand
Additional Information:
Lieut, TOS f/X4 list, 16May44(WD); Lieut, C. Coy, 09&13Sep44; Lieut, C. Coy Coriano action, 13Sep44(nwspr); led C. Coy patrol, 14Apr45; promot'd to A/Capt, 29Aug45(WD); 2IC, B. Coy(Perthonian, Sep45); SOS, 16Jan46.
Born in Dresden 1912 or 13 the son of Duncan and Elizabeth Pattison; the brother of Duncan, Alex and Helen (Ellis).Married Mary (nee Vergote) in 1938. Prior to the war he worked for Union Gas Company. They had a daughter Valerie (Lefebure).
Hugh enlisted in 1940 at the age of 27 with the Kent Regiment in Chatham, ON.Promoted to the rank of Cpl. A470500. Appears on the "Muster Roll" of the 2nd Bn., Kent Regiment (MG), N.P.A.N. (date unknown).
Commissioned as a Second Lieutenant with the 2nd Kent Regt. early in the war, served with "A" Company in Wallaceburg. CDN 3/06/43 – Completed OTC at Ipperwash Camp. He was granted two weeks of furlough in Wallaceburg and Dresden
He transferred to the Perth Regt. for duty overseas. He went overseas in 1943, seen considerable action with the 1st Bn. Perth Regt. where he was promoted to the rank of Captain. CDN 10/09/45A Lieutenant taken on service 15/05/44 and was the Lieut. Of C. Company in September. He led C. Coy in April 1945 promoted to Captain 29 Aug. 45; he became 2nd In Command in September of 1945 and struck off strength 16/01/1946 and honourably discharged from the army 23/02/1946.
Obituary Information:
In 1980 Hugh was living in Wallaceburg, ON. at 38 Walnut Drive and he was reported to have died 19/10/1995 at the age of 83 years of age, internment in Riverview Cemetery, Wallaceburg, ON.