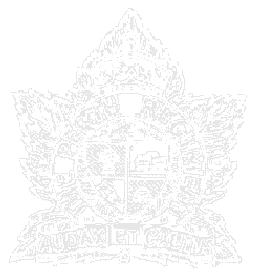 Martell, Cpl. Joseph Gerald
Enlisted:
Double-click on picture to expand
Courtesy J Martell (Nephew)
Courtesy J Martell (Nephew)
Courtesy J Martell (Nephew)
Additional Information:
C. Coy(43); Cpl, C. Coy, Coriano attack, killed by sniper, 13Sep44(nwspr)
KIA Sept. 13th, '44
Read Joseph Martell's journey:
https://3c17f03b-8940-4a42-aa6c-004e117dbca7.usrfiles.com/ugd/3c17f0_ccec3060ee834ed38ac71c4bb00bcb70.pdf
See link to the Canadian Virtual War Memorial:
https://www.veterans.gc.ca/eng/remembrance/memorials/canadian-virtual-war-memorial/detail/2635900
"Company was 'C' - learned this from existing letters to his sister during the War (return address). I believe he only was assigned to the Perth Regiment in August, 1943, while in England training camps. One of the pics I sent shows him standing with his brother just prior to departing for Italy. My Uncle Gerry on the right does not have a regiment patch on yet - as opposed the photograph taken of him (alone) later where he does have the Perth Patch.
Home Town is L'Ardoise, Nova Scotia"
"....joined in Montreal and trained in Huntington and Farnham, Quebec, prior to sailing to UK on Aug 26th, 1943 and arriving Sep 1st of that year. In UK it appears he was with the 5th Canadian Infantry Reinforcement Unit. He sailed from UK to the Mediterranean from Oct 26th, 1943 to Nov 8th. He was then transferred to xPER, which I think is H Batallion Perths."
"I also noticed a column comment about either you or someone having the list of troops sailing on the John Ericsson in Nov 1943. Do you have access to that document. I note that my uncle is not acknowledged as sailing, but I thought he did - I have nothing to confirm that other than his service file indicating "Embarking" to (M, I believe is the Mediterranean ) from (UK) on 26 OCT 43 and "Disembarking" on 8 NOV 43. No vessel is identified on file, but Stan's book mentioned the John Ericsson. It is possible he may have been on another vessel, because he was does not appear to have actually transferred to the PERTHS (X HPER), from the Reinforcement Unit (RCIRU) until in Italy, on 16 NOV 43)."
"The telegram of his death said he was killed in action on Sept. 13th, 1944 by a sniper, while going to the aid of a superior officer. Therefore, from what I read he must have died between Midnight and 0100 hrs on that day - one of the ten Perths killed in that Battle." J Martell (Nephew)
Obituary Information: