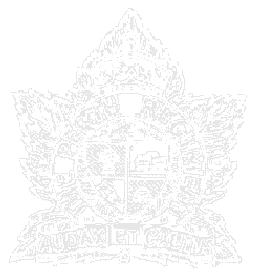 Bruneau, L/Cpl. William Joseph
Enlisted:
Double-click on picture to expand
Additional Information:
Enlisted QOR, transf'd to Perths, 17Jun41(obit); Pte, 21Oct41; Pte, A. Coy, 07Mar43, Pte, post'd f/A. to D. Coy, 14Aug43; Pte, D. Coy, 10Sep43(WD); Pte, Ericcson, Nov43; discharged 23Sep44 due to wounds(obit) Wounded in wrist(family)
WIA
Obituary Information:
Beloved husband of Rose (nee Nicholas), passed away peacefully at home on January 19, 2008 at the age of 83.
Besides his wife, William will be lovingly remembered by his son Brad and his wife, Marlene, their children; granddaughter Dallas and grandson Graham of Calgary.
He is survived by two sisters, Loretta Puchalskay of Val Caron Ontario, and Marie Mayor of North Bay Ontario and numerous nieces and nephews. William was born in Creighton Mine Ontario on September 15, 1924.
He was raised in Sudbury District Children's Aid Society. He was an orphan at an early age. He enlisted in the Canadian Army in Toronto, joined the "Q.O.R." Queens Own Rifles and then transferred to Perth Regiment. June 17th 1941 (Active Duty). World War II. In Fantry. He served in Canada, United Kingdom, and Central Mediterranean and was discharged on September 23rd 1944 due to injuries sustained on the battlefield in Italy.
William lived in Sudbury Ontario until 1967, and then relocated to Vancouver, B.C. He worked as a guard for the Corp Commission, and then went on to work for Loomis Armoured Car. He retired in 1983 and moved to Chilliwack.
Special thanks to our family, Dr. B.G. Klassen for the excellent care and compassion he has shown us. He was always there to lend a helping hand at times when we most needed it.
Also thanks to June Lemieux (best friend), who was always ready to assist in anyway at anytime. Fraser Health has provided peace of mind with their R.N. Home nursing staff plus the daily home caregivers Faye and Catherine plus numerous others.