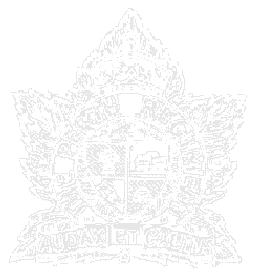 Sterling, Pte. Gordon Wilfred
Enlisted:
Double-click on picture to expand
Additional Information:
Dr. i/c W, TOS f/3CIRU, 20Mar43; B. Coy, 10Sep43(WD); Ericcson, Nov43; wound'd by artillery shrapnel while driving a truck. Died of wounds(obit)
Born 24 October, 1918 at Chatham Twsp. Son of Wilfred and Lela (nee Cedar) Sterling of Windsor, ON., brother of Donald and Ray of Chatham Twsp. Educated at S. S. # 15 Chatham Twsp.
In 1939 Gordon married Irma Szogi who had been working for the Dawson family who operated the ferry to Roberts. In 1940 Gordon secured steady work at the Ford assembly plant in Windsor, ON. Gordon enlisted in the Army enlisting in Chatham, ON. in April of 1942. The WN 3/09/42 reported that Pte. Sterling was home on a two week furlough. Curators note: It was common for troops to have a two week furlough before going overseas. Assigned to the Perth Regt. he trained in Chatham, Ipperwash, Camp Bordon before going overseas in October of 1942. The WN 23/03/44 reported that Pte. Sterling was serving on 'active duty.
While driving a in Italy it was hit in the back by a German artillery fire, Pte. Sterling was struck by shrapnel, he would later succumb to his wounds.
Age 26 years DOW, Date of Death: 24/12/1944 at the age of 26.
Casualty Type: Commonwealth War Dead, Grave/Memorial Reference: IV, F, 21.
Cemetery: ARGENTA GAP WAR CEMETERY – Italy.
Obituary Information: